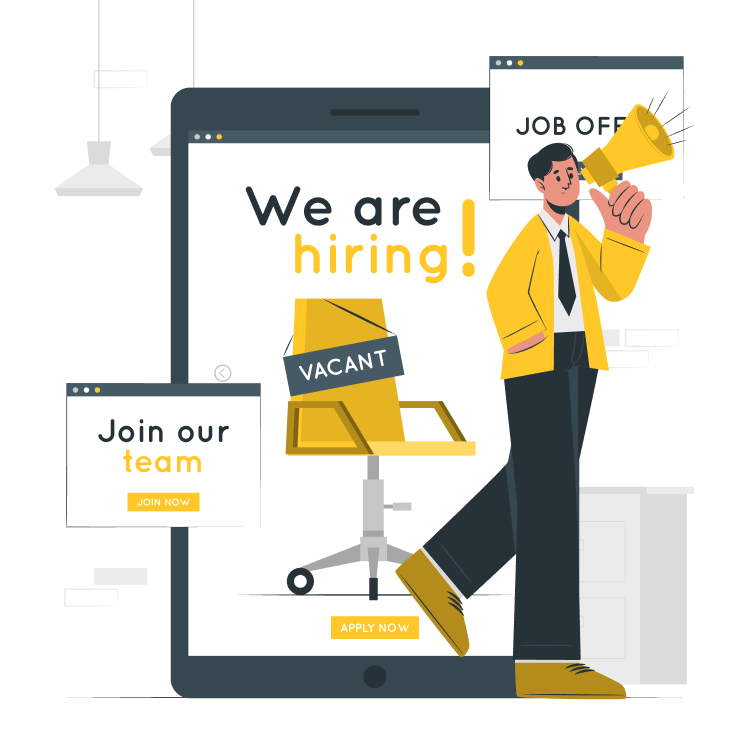 Join the CollectLo Team
We're looking for talented individuals who are passionate about making a difference and building something great. At CollectLo, we believe that creativity knows no boundaries, and that's why we're a 100% remote team. We're dedicated to connecting the world's best creators and project owners, and we need your help to make it happen.
Who We're Looking For
We're always on the lookout for people who are driven, creative, and want to make a positive impact. If you believe you have what it takes to be part of our team, we'd love to hear from you. Here are some of the roles we're hiring for:
Content creators:
Are you a talented writer, journalist, or blogger? We're looking for people who can create engaging content that informs and inspires.
Graphic designers:
Do you have a passion for design and a keen eye for detail? We're seeking graphic designers who can bring their unique vision to life through visual storytelling.
Website and app developers:
Are you a skilled coder who can build and maintain top-notch websites and apps? We're looking for talented developers who can bring their ideas to life.
Digital marketers:
Do you have a passion for promoting products and services online? We're looking for digital marketers who can help us reach new audiences and drive growth.
If you have a different skill set and believe that you can contribute to making CollectLo.com better in some way, we're open to hearing from you. We believe that creativity knows no bounds, and we're always looking for new and innovative ways to make our platform better.
What We Offer
A supportive and collaborative team: You'll work with talented people from all over the world who are dedicated to making a positive impact.
The freedom to work from anywhere: As a 100% remote team, we believe that creativity knows no boundaries. Work from the comfort of your own home, a coffee shop, or anywhere else that inspires you.
Opportunities for growth and advancement: We're a rapidly growing company, and we're always looking for ways to help our team members reach their full potential.
Competitive compensation: While we may start with a small amount of money, we promise that as we grow, you'll always be at the top of the pay scale.
Whether you're a content writer, graphic designer, or web developer, CollectLo makes it easy for you to connect with project owners who are looking for talented professionals like you. Our platform is designed to help you reach new audiences and to find new opportunities to grow your skills and your business.
How to Apply
If you're interested in joining the CollectLo team, please send us your resume and a brief cover letter explaining why you're a good fit for the role on [email protected]. We'll review your application and get back to you as soon as possible.
We can't wait to hear from you!