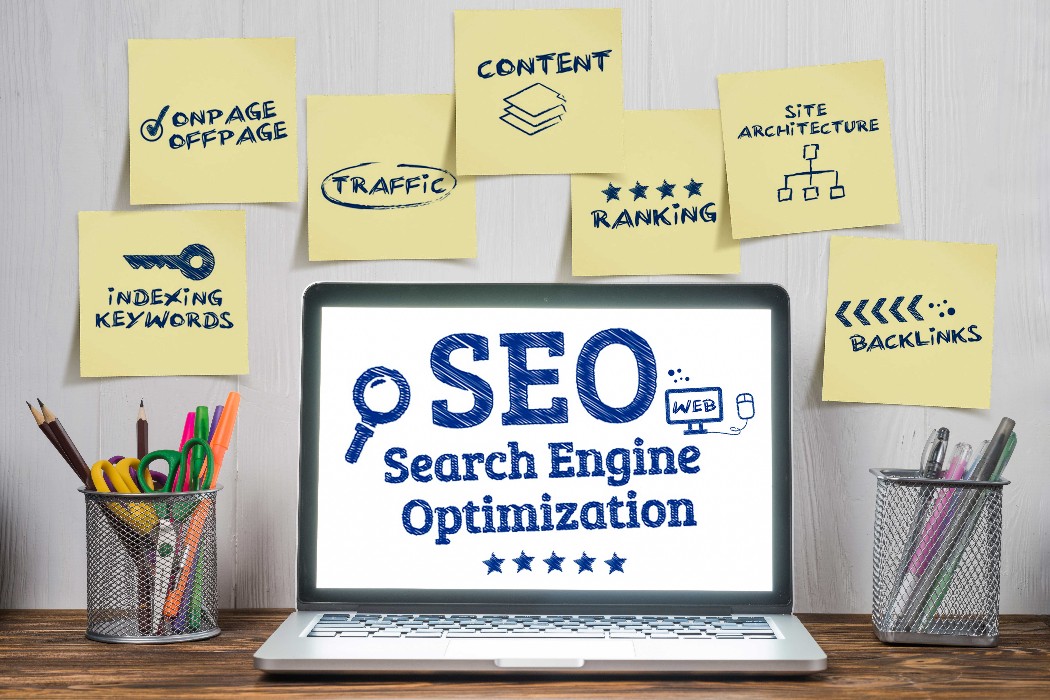 Mastering SEO: Top 10 Tools for Beginners in 2023
In this world of digitalization, search engine optimization (SEO) is the essential tool for online success. Whether you're a business owner, blogger, or digital marketer, the potential use of SEO can skyrocket your presence and bring organic traffic. But the question is where do you start? Don't worry! I have compiled a list of the top 10 SEO tools tailor-made for beginners to aid you in searching the complexities of SEO and et your digital endeavors on the path of great victory.
1. Google Search Console: Your SEO Command Center
Start your SEO journey with the ultimate authority in search- Google. the Google Search Console is a free tool that offers insights into how your website is performing in search results. It provides essential data on search queries, click-through rates, and much more. Keep an eye on indexing issues and improve your site's performance with Google's guidance.
2. Yoast SEO: Your Content's Best Friend
When it comes to optimizing your content, Yoast SEO is a game-changer. It is a WordPress plugin that offers real-time suggestions to enhance your on-page SEO. From analyzing keyword density to crafting compelling meta descriptions, it guides you through the optimization process, ensuring your content ranks high and shines bright in search results.
3. SEMrush: Unleash Your Competitive Edge
This tool is quite impressive and useful as well. From keyword research to competitor analysis, SEMrush empowers you with insights that can redefine your strategy. With the help of this, you can discover your competitor's top keywords, uncover backlink opportunities, and track your site's ranking progress over time.
4. Moz: Your Swiss Army Knife for SEO
For an all-in-one SEO toolkit, look no further than Moz. This site has almost everything you need to conquer SEO. From keyword research to site audits, Moz offers a plethora of tools that help you uncover opportunities and fix issues. The MozBar browser extension is particularly handy, providing instant insights into a website's SEO metrics while you browse.
5. Ahrefs: Your Backlink Compass
Unlock the power of backlinks with Ahrefs. This tool is a store of valuable things for understanding your backlink profile, finding link-building opportunities, and analyzing your competitor's link strategies. With Ahrefs, you'll gain valuable insights into what makes top-ranking sites successful in the world of SEO.
6. Ubersuggest: Your Keyword Planner
As a beginner, finding the right keyword is important, and Ubersuggest makes it a breeze. Enter a keyword, and Ubersuggest will provide a list of related keywords, along with search volume, competition, and even content ideas. This tool takes the guesswork out of keyword research, ensuring you target the terms that matter most.
7. Screaming Frog: Your SEO Crawler
If you want to check the health of your website's SEO then, Screaming Frog SEO Spider is the go-to option. This desktop program crawls your website and identifies issues like broken links, duplicate content, and missing meta tags. It's an essential tool for ensuring your site's technical aspects are in top shape.
8. AnswetThePublic: Your Content Inspiration Hub
Creating content that resonates with your audience starts with understanding their questions and concerns. AnswerThePublic takes your chosen keyword and generates a visual map of related questions and phrases people search for. Use these insights to craft content that provides genuine value and addresses your audience's needs.
9. Google Keyword Planner: Your Keyword Goldmine
Don't overlook the power of Google's own Keyword Planner. While primarily designed for Google Ads, it's an invaluable tool for finding new keyword ideas and understanding search volume trends. Leverage this tool's insights to refine your content strategy and target high-impact keywords.
10. Surfer SEO: Your On-Page Optimization Guru
Elevate your on-page SEO with Surfer SEO. This tool offers data-driven recommendations to fine-tune your content for optimal performance. From keyword density to content structure, Surfer SEO analyses top-ranking pages to give you actionable insights that can help your content outrank the competition.
Frequently Asked Questions (FAQs)
Q1. Are these SEO tools suitable for beginners?
Absolutely! These tools are selected with beginners in mind. They offer a user-friendly interface, intuitive features, and educational resources to help you grasp the fundamentals of SEO.
Q2. Do I need to pay for all these tools?
While some tools offer free versions with limited features, many provide premium plans with advanced capabilities. Consider your needs and budget to decide which ones to invest in.
Q3. How can SEO tools improve my website's ranking?
SEO tools provide insights into factors affecting your website's ranking such as keyword performance, backlink quality, and technical issues. By addressing these aspects, you can improve your site's visibility in search results.
Q4. Can I use these tools for e-commerce SEO?
Of course! These tools are versatile and can be applied to various types of websites, including e-commerce platforms. You can use them to optimize product descriptions, analyze competitors, and enhance your e-commerce SEO strategy.
Q5. Is technical knowledge required to use tools?
While some familiarity with SEO concepts is helpful, most of these tools offer user-friendly interfaces and tutorials. As a beginner, you can learn and use these tools effectively without advanced expertise.
Conclusion
Starting an SEO journey can be intimidating, but with the right tools in your arsenal, you'll be well-equipped to search the ever-changing landscape of digital marketing. From technical site audits to content optimization, these top 10 SEO tools for beginners in 2023, offer a diverse array of features that cater to every aspect of your SEO strategy. So, dive in, experiment, and watch your online presence flourish as you utilize the potential power of SEO.