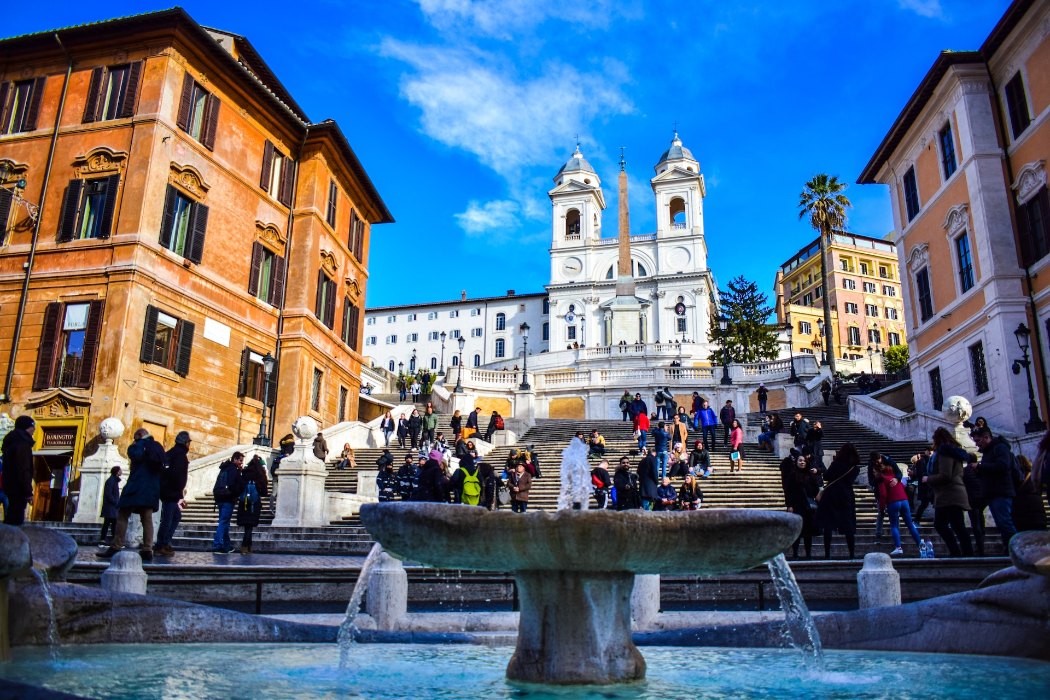 Top 25 tourist places in Canada
Canada is a vast and diverse country known for its stunning natural landscapes, vibrant cities, and rich cultural heritage. From the Rocky Mountains to vibrant urban centers, here are the top 30 tourist places in Canada that offer a glimpse into the country's beauty and charm:
1. Banff National Park : Majestic mountains, turquoise lakes, and abundant wildlife make this a must-visit destination.
2. Niagara Falls : One of the world's most famous natural wonders, with breathtaking waterfalls and captivating views.
3. Vancouver : A coastal city with a blend of urban attractions and natural beauty, including Stanley Park.
4. Toronto : Canada's largest city, known for its diverse neighborhoods, iconic CN Tower, and vibrant arts scene.
5. Montreal : A city with European charm, offering historic architecture, lively festivals, and a thriving food scene.
6. Quebec City : The only walled city in North America, known for its old-world charm and cobblestone streets.
7. Rocky Mountains : A stunning mountain range offering outdoor activities, national parks, and picturesque landscapes.
8. Whistler : A renowned ski resort town with year-round outdoor recreation and the famous Peak 2 Peak Gondola.
9. Calgary : Known for the Calgary Stampede and as a gateway to the Rockies.
10. Ottawa : The capital city, featuring impressive government buildings, museums, and the Rideau Canal.
11. Prince Edward Island : Known for its red sand beaches, Anne of Green Gables heritage, and scenic landscapes.
12. Nova Scotia : A maritime province with historic sites, coastal beauty, and the Cabot Trail.
13. Yoho National Park : Home to stunning Emerald Lake and Natural Bridge, part of the Canadian Rockies.
14. Jasper National Park : Another beautiful national park in the Rockies, offering hiking, wildlife viewing, and more.
15. Victoria : The capital of British Columbia, known for its charming Inner Harbour and Butchart Gardens.
16. Churchill : Famous for polar bear watching and Northern Lights experiences.
17. Gros Morne National Park : A UNESCO World Heritage Site with diverse landscapes and unique geology.
18. Whale Watching in Quebec : Opportunities to see whales in their natural habitat.
19. Canadian Museum for Human Rights : Located in Winnipeg, this museum focuses on human rights issues.
20. Kluane National Park : Featuring Canada's highest peak, Mount Logan, and diverse wilderness.
21. Kananaskis Country : A less crowded alternative to Banff with hiking trails and beautiful scenery.
22. Algonquin Provincial Park : A haven for outdoor enthusiasts, with lakes, forests, and diverse wildlife.
23. Cape Forchu Lighthouse : A scenic lighthouse on Nova Scotia's coastline.
24. Whitehorse : The capital of Yukon, offering northern experiences and outdoor adventures.
25. Cape Breton Island: Part of Nova Scotia, known for the Cabot Trail and Celtic heritage.
Whether you're seeking natural beauty, cultural experiences, or outdoor adventures, Canada offers a wide range of attractions that cater to every type of traveler.