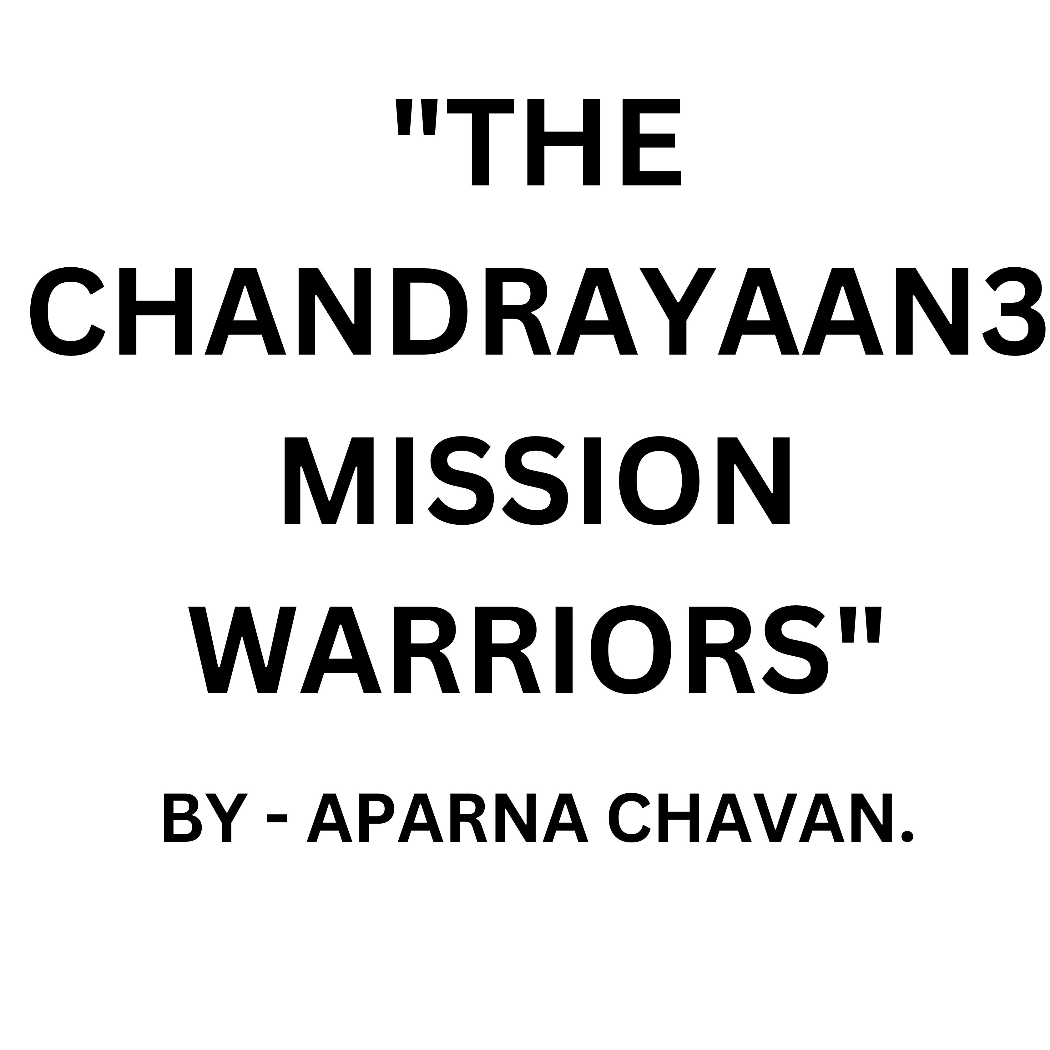 "THE CHANDRAYAAN 3 MISSION WARRIORS"
Hurrah , It's a very proud Moment for India. India reached its milestone on 23rd August 2023 as the ISRO's moon craft chandrayaan 3 landed on Moon's south pole and became the first country to have reached this milestone. It is a proud moment for each and every Indian. But just imagine how proud moment it would have been to the team who made it with dedication , commitment and hard work of many sleepless nights. We can't thank them enough for creating such a memorable and proud history .
The journey of this remarkable journey began 3 to 4 years back when the team started building their spacecraft after chandrayaan 2. The amount of hard work that they have put in making it is really appreciable . There is an old saying which says that There is no substitute for hardwork well that proves right here after the chandrayaan 3 mission success. Now let us know a little bit about these warriors.
S SOMNATH
S Somnath is an indian aerospace engineer who is currently serving as the chairman of Indian Space Research Organisation. Prior to this he has served as a director of Vikram Sarabhai Space Centre, Thiruvananthapuram and director of Liquid Propulsion Systems Centre, Thiruvananthapuram. He is well known for his contributions to launch vehicle designs, particularly in the areas of launch vehicle systems engineering , structural designs, structural dynamics and pyrotechnics. S. Somnath took charge of ISRO as a chairman on January 14 , 2022. He took up the challenge of taking india to the south pole of moon and made us proud with the successful mission of Chandrayaan 3.
P.VEERAMUTHUVEL.
He served as the Project Director of Chandrayaan 3 mission and is an aerospace engineer by profession. He was the most important part of this chandrayaan 3 mission. He has also served as the deputy director of ISRO's main office's space infrastructure programme and in the year 2019 he was appointed as the director of the Chandrayaan 3 mission. Known for his technical expertise he played a key role in making this mission a successful one.
KALPANA K
Kalpana K is the deputy project director of chandrayaan 3 mission and is also an aerospace engineer. She has been part of construction of various satellites of india and was also a part of Chandrayaan 2 and Mangalyaan mission .
NILESH M DESAI
Nilesh M Desai is an Distinguished Scientist who is currently serving as the Director of Space Application Centre (SAC). he is an accomplished engineer who has successfully designed and developed ISRO's airborne and spaceborne microwave remote sensing payloads .
S UNNIKRISHNAN NAIR
S Unnikrishnan Nair is an pioneer in indian space exploration . He is the director of Vikram Sarabhai Space centre and is also the founding director of Human Space Life Centre, Bangalore. He has also led a team on gaganyaan project which aims to send human astronauts to space. He specializes in the field of launching vehicle design. Dr Nair has been associated with development of various aerospace systems and mechanisms for several launching of vehicles including the PSLV, GSLV and LVM3.
After chandrayaan 3, Dr Nair will be part of another ambitious project called the gaganyaan project.
A RAJARAJAN.
A Rajarajan is the director of Satish Dhawan Space Centre, Sriharikota and launch authorisation board chief. He is an indian scientist who played a key role behind the success of chandrayaan 3 mission .
M SANKARAN.
M Sankaran is an indian scientist at ISRO. He is director of U R Rao Satellite , the lead centre in the country for design, development and realisation of all satellites of ISRO . He is a pioneer in the space world with many accolades in his hat like he has been awarded with ISRO's Performance Excellence Award in the year 2017. And ISRO team excellence award for the year 2017 and 2018 and also he has made over 50 publications in Peer Reviewed Journals and International Conferences. He was a key role player in realisation of 70V bus for the satellites, unique design for power generation and distribution systems for the interplanetary mission like chandrayaan 1 and 2, Mars Orbiter Mission , Astrosat etc.
CONCLUSION
The Contributions of these warriors to the space world are highly remarkable . They are not just the warriors but I would rather say they are the precious Gems of our country. Their notable works and contributions literally give goosebumps. Their struggles , sacrifices , hardwork and dedication towards their work bring pride to the country . A huge shoutout to these warriors and a big salute.