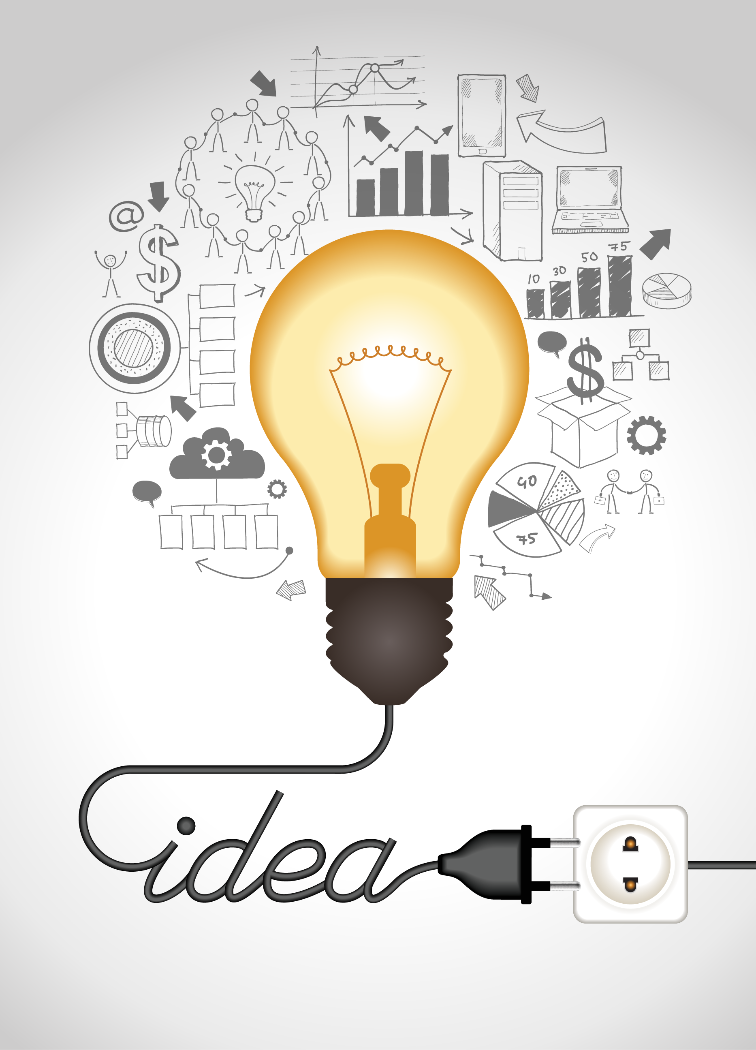 Are you looking for a roller coaster ride? Or an entrepreneurial journey? 5 things you should know before giving your shot.
Photo by AbakusIT ON Pinterest
Being an entrepreneur is a tough job, especially for the early-stage founder who has to wear many hats at a single point in time, and it's very easy to loosen most of the relations because you don't get time to attend marriages, unnecessary parties, and in some cases stop enjoying festivals (due to lack of resources).
We might all know that 90 percent of startup fails because of so many reasons like management dispute, lack of founder's interest (Why), lack of capital, Wrong Team, Lack of proper vision, and many more.
So, let's go to know those 5 things for which you are here.
1-Knowing what shouldn't be done is as important as what should be done.
You will make a lot of mistakes during building but you have to ensure that don't try to repeat your mistakes. A strong learning zeal should be there throughout the journey.
2-Clear your "Why". It helps in dealing with Bad Days
Knowing your "Why" is a must-known fact before starting your journey. It will help you in dealing with the worst days (that will come along the way) when nothing will go as planned.
Sometimes you get stuck and lost about your doings.
Working day and night seems like doesn't worth it. That time your personal "Why" will help you push forward and believe in yourself.
3-Work on your health as well (Mental + Physical)
We all know our health is the biggest asset. And that's true.
But sometimes you get so much on your to-do list that you forget to take your lunch or going to sleep at 5 AM is a normal thing for the builders or dreamers (Jo Sapna dekhte hain unki neend urr hi jati hai). But somehow you have to manage your schedule and diet.
Some of my non-negotiable activities are
Walking 6 times a week (helps in thinking creatively)
Home cooked food >>>>>Junk food
Some normal body stretch
Green tea twice a day (Stress reliever, free from sugar)
Less Drinking & Smoking (Earlier it was a lot)
4-Always be ready for change
You have to iterate yourself as well as the product/services you are going to provide to your customer.
And while doing this there will be a lot of changes made internally for example pitch deck, financial projections, marketing strategies, distribution network, and budget issues.
So, founders need to Learn, Unlearn, and relearn kind of person. These traits will help you grow and your team as well.
5-Chasing customer >>>>>Chasing money
This is for the people who think they will start with an idea, get funded, enjoy the investor's money, and later be acquired or destroyed by big players.
That's not how It works. (Dur Ke dhol suhaawne lagte hain)
Raising funds is a very tough task. And it goes through a lot of NOs. You have to keep a lot of patience during the process to face negative feedback, critics, churn rate, and unexpected problems and for all these, obsession with the customer will help you find out a quicker and more effective solution for your customer.
Although there are a lot more important aspects that should be taken seriously while building a company such as Risk-Reward Ratio, believing in yourself, Execution method, and the list goes on.
Thanks for Reading till here.
Hope you enjoy reading.