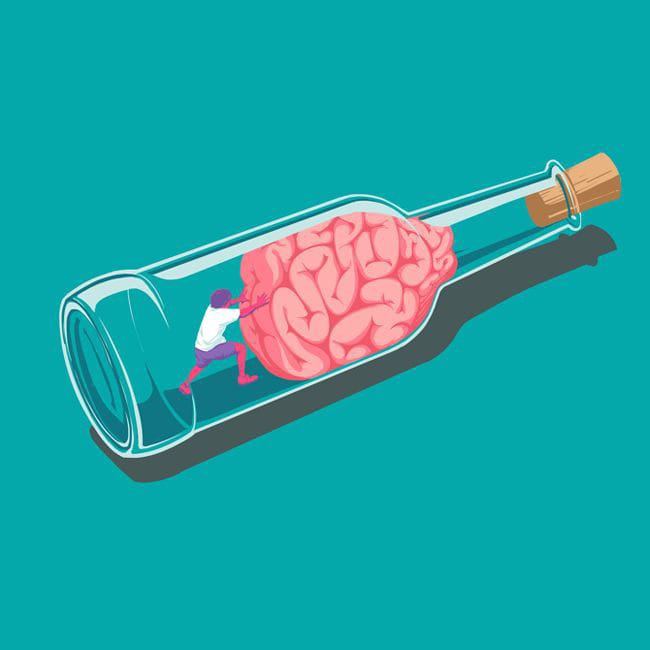 5 Effective Ways to Get Rid of Creative Block as a Content Writer
Everyone who belongs to the creative field must have hit the rock of 'Creative Block' at least once in their life. From top writers to marketers to school students, we all have our experiences with creative block. Whether you got stuck for a short while or are still struggling with a long creative block, knowing how to come back from it will save you from sinking deep.
As a writer myself, I have had my challenges with creative drought that made creating fresh content difficult. But, I tried some proven methods for handling writer's block, which eventually helped me get back on track. In this blog, I am going to list down all the effective ways to fight your creative block without having to do much. But before getting into it, let us first understand what creative block is!
Revisiting Creative Block
The word 'Creative Block ' is no surprise to writers. We all have it, and we all hate it! A creative block is a state of creative stagnation where a person belonging to a creative field like music, art, writing, etc., may not function to their usual inspiration. This block may leave the person with a temporary inability to generate fresh ideas and motivation to continue their task.
A creative block may not be the same for everyone. It may be difficult for content writers to put a thought into words or keep their story going flawlessly. Either way, it becomes crucial to come back from it to be able to meet your tight deadlines.
How do you get rid of creative block as a writer?
This question must be on your mind when you get struck by a creative or writer's block. But the thing is, you cannot get past it by doing nothing about it. There are some proven methods that you can follow to overcome the idea slump. These are:
We writers are no AI tools that can generate content anytime and anywhere! We need the rest to function with our usual productivity. Too much pressure may lead you to deliver bad quality, which no one would like, not even your readers. However, this pause may look different for a different writer, some may wish to binge-watch a show, or some may find comfort in music. So, whenever you are out of creativity, taking a pause is a must to think through the fresh ideas.
Creative block may also occur when you seek inspiration in all the wrong places. The best way here is to look for new inspiration and ideas through research and exploration. You can research new perspectives around your topic, listen to podcasts, attend workshops and events, and do the needful to get the kick. Try not to limit yourself to what you know; there is a world out there full of hidden inspirations and ideas.
This is one of my preferred ways of getting over the creative block. Reading is one of the most effective ways to eliminate writer's block. All you have to do is read more articles, books, and newsletters to analyse the words, flow and structure of the content. Reading your own published articles is also helpful in gaining back the confidence to write again. Make sure to get away from any distractions when you are reading your way out of the mind freeze.
Brainstorming your good and bad ideas is another step to bringing the creative block down. You have to face your fear of delivering bad ideas by putting it down in your notebook once and for all. Once you have removed all bad ideas, you have created more room for fresh and new ones. I would suggest you carry a notebook wherever you go and write down every single piece of idea you get.
Always remember that everyone is your reader and has some opinion to offer. Reaching out to friends and strangers for an opinion on your piece can also help you determine the reasons for writer's block. Sometimes, their opinion is just what you need in the first place to continue where you left off. If the opinion they offer is harsh, try taking it with professionalism. Make sure to work towards making what needs to be right.
Final takeaways
By now, you have discovered all the five most-used ways to overcome creativity block as a writer. There are other ways to cope with an artistic block you can use to benefit yourself. If nothing of the mentioned ways works for you, then it is okay, as handling creative block works differently for every writer. These five effective ways to eliminate creativity block are just to get you started. You need to figure out how to get past this roadblock and deliver the expected results for your readers!